In a move that underscores the evolving landscape of the legal industry and the changes to the big law pay scale landscape, Cravath, Swaine & Moore LLP has introduced non-equity partnership tiers, signaling a strategic pivot towards more flexible, competitive compensation structures.
This initiative aligns with the broader trend of structural innovation as leading law firms recalibrate their strategies to attract and retain top legal talent.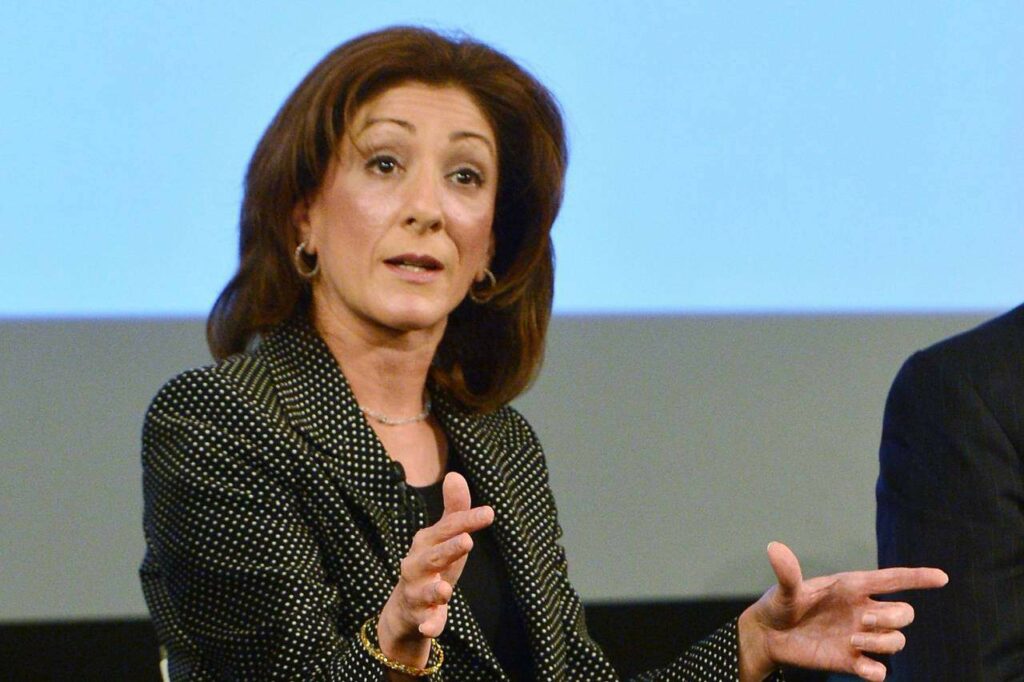 The 204-year-old firm's presiding partner Faiza Saeed (above) said the firm had "recently established the salary partner role" to help it "retain and promote extraordinary people at all levels".
Presently the roughly 100 equity partners in Cravaths, which sits atop LawFuel's 'most prestigious law firms list', buy an equity interest in the firm when promoted after at least seven years of work and share in its overall profits.
What Is The New Non-Equity Tier
Cravath's introduction of non-equity tiers represents a significant shift from the traditional lockstep compensation model that has been in place for so long with so many big law firms.
The decision is poised to enhance the firm's competitive positioning by offering a wider array of career pathways and remuneration packages, particularly for junior staff as they come through the ranks, which are increasingly important in the current legal talent marketplace.
In 2021, Cravath changed its pay structure by abandoning its pure "lockstep" model. The modified system, while still largely following the "lockstep" model, allowed the firm to remunerate "franchise builders" based on merit, Saeed said in her message to the firm.
The Implications of Structural Changes in Big Law
The move by Cravath mirrors a larger transformation within the legal sector, where firms are rethinking their operational models to adapt to the dynamic demands of the market.
By incorporating non-equity tiers, firms can offer more tailored compensation, aligning closer with individual contributions and market benchmarks.
But for Cravaths, who have long trumpeted the benefits of the lockstep model, rewarding seniority rather than performance, to promote collegiality, indicates how it has been under pressure to avoid losing talented lawyers searching for the big pay packets from big law.
Leveraging Non-Equity Tiers for Talent Acquisition and Retention
The adoption of non-equity tiers by a firm as storied as Cravath is a testament to the efficacy of these structures in talent management.
Non-equity partnership offers a valuable proposition for ambitious attorneys, providing a balanced trajectory for career advancement without the pressures of equity stakes.
The Competitive Pay Landscape in Big Law
Compensation is a crucial factor in the legal industry's war for talent. Cravath's move is indicative of the need for Big Law to remain competitive with not just peer firms but also alternative legal service providers and in-house legal departments, which often offer more diverse compensation structures.
Rival firms like such Kirkland & Ellis and Latham & Watkins already use a non-equity system together with the equity partner level for partners, along with other major firms.
Cravath lost a key star mergers and acquisitions lawyer Scott Barshay who left in 2016 for Paul, Weiss, Rifkind, Wharton & Garrison.
He has not been the only one by any means with others leaving for Kirklands, Lathams and Freshfields.
The losses have sharpened the focus of already-sharp big law managers to ensure they remain intensely competitive in the tough, big money-big law market, including Cravaths.
They recently opened in Washington DC and also hired English lawyers, Korey Fevzi and Philip Stopford, in London.
In her email to staff, Saeed said Cravath was "evolving with our marketplace . . . with the objective of rewarding those who share our values and objectives".
"This adaptability is the reason the firm is in its third century as an institution — a rare feat in any realm and, in particular, in the business world."
The Future of Law Firm Compensation Models
Cravath's foray into non-equity tiers could well be a bellwether for the industry, potentially catalyzing a wave of structural reforms across Big Law.
This paradigm shift on big law salary trends and pay scale issues points towards a future where compensation models are as dynamic and diverse as the legal talent they aim to attract.
Cravath's strategic addition of non-equity tiers is more than a mere structural change—it's a forward-thinking maneuver designed to secure its position as a premier law firm in an increasingly competitive landscape.