The first new KC entrants to New Zealand's Bar have been announced by the Attorney General.
The new entrants include six from Auckland, two from Christchurch, one from Wellington and a Northland barrister.
Catherine Stafford Cull, Barrister of Northland, a family lawyer from Kerikeri.

Simon Robert Mitchell, Barrister of Auckland, a family and employment lawyer from Hobson Chambers.

David John Cooper, (above) Barrister of Auckland. Dr David Cooper of Shortland Chambers is a former law lecturer and Bell Gully litigator who handles complex commercial litigation matters. He has been ranked by Chambers & Partners as a "Band 1" litigation lawyer and in 2016 was named Disputes Star of the Year for New Zealand at the Asialaw Asia-Pacific Dispute Resolution Awards.

Lisa Charlotte Preston, Barrister of Christchurch, a trial and appellate lawyer, who joined the independent bar in 2014 following 20 years' practice in New Zealand and the UK, including as a senior Crown counsel. She conducts jury trials and appeals in the senior courts (High Court, Court of Appeal and Supreme Court) involving serious criminal allegations.

Andrew Stephen Butler, Barrister of Wellington, from Thorndon Chambers he is a trust and equity specialist who has extensive appellate, trial and ADR experience.

Stephanie Margaret Grieve, (above) Barrister of Christchurch was one of the founding members of Plymouth Chambers in 2019, having moved to the Independent Bar in 2018 after thirteen years as a litigation partner first at Anderson Lloyd and then at Duncan Cotterill. Afaculty member of the New Zealand Law Society Litigation Skills course and a member of the New Zealand Bar Association Education Committee she has handled. She represented Canterbury homeowners in a class action relating to earthquake claim entitlements (Ross v Southern Response Earthquake Services Limited) .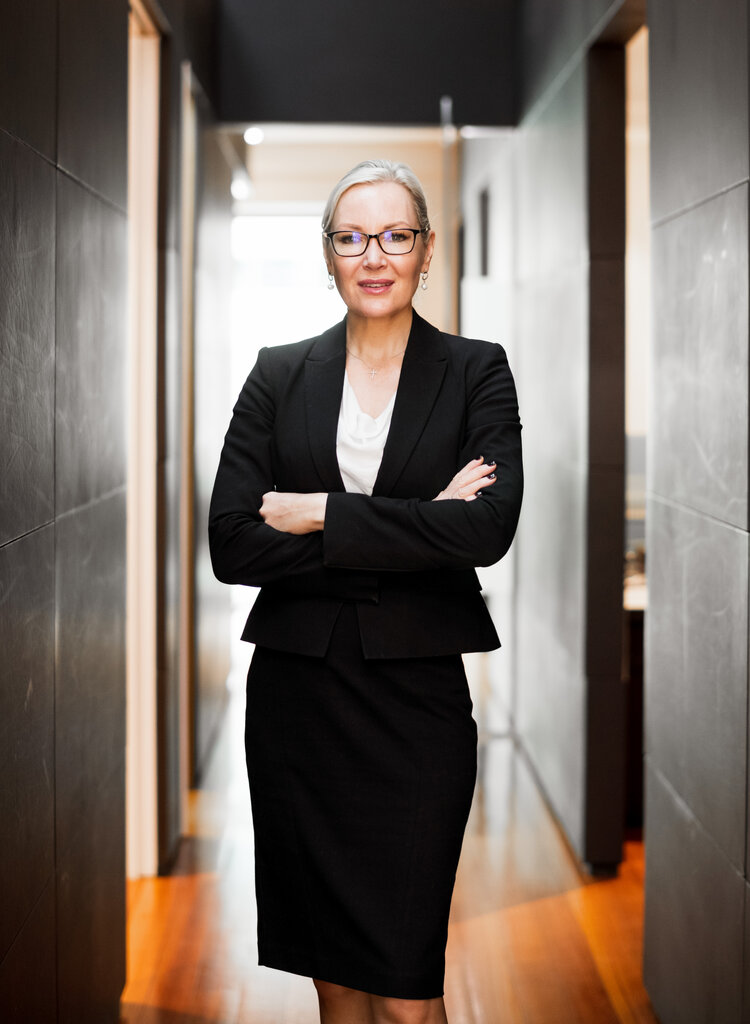 Tiffany Mary Cooper, Barrister of Auckland who has been a litigator for nearly 20 years and has been practising as a barrister sole since 2014 with a practice primarily consists of criminal defence work. Tiffany also has experience representing clients before the Parole Board and at coronial inquiries. She regularly represents clients for appeal matters including pre-trial appeals and appeals against conviction and sentence.
Nicholas Paul Chisnall, Barrister of Auckland, an employment and criminal lawyer he previusly worked as the Public Defence Service's General Counsel and oversaw the PDS's appeal practice.  Before that, he was Crown Counsel at the Crown Law Office, where he undertook appeals on behalf of the Solicitor-General.  He has experience both as a senior Crown prosecutor and defence lawyer and has defended and prosecuted all types of serious criminal cases.  
Bronwyn Shirley Carruthers, Barrister of Auckland – former of Simpson Grierson and Russell McVeagh she specialises in environmental and resource management law.  She joined Shortland Chambers in December 2018.
Jason Keith Goodall, Barrister of Auckland, best known recently for his work in class actions, including in the CBL, Southern Response, and James Hardie actions.  He also acts for clients in investigations and proceedings initiated by the Serious Fraud Office and Financial Markets Authority.
‍
Jason is a regular speaker at Law Society conferences and has written a number of published academic articles. He is also an editor of leading texts on property law, including Hinde McMorland & Sim Land Law in New Zealand.
‍