The Tax Lady
New Entrant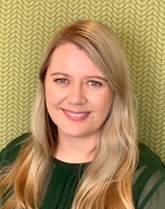 Appointed to the office of Chief Counsel at the IRD in March 2021, replacing former Power List member Martin Smith, Michelle Redington has a powerhouse reputation as a tax lawyer and accountant
The former tax partner and co-leader of the firm's international tax team at PriceWaterhouseCoopers, Michelle Redington took up her position as chief tax counsel at the IRD in 2021. She also worked with Air New Zealand as a tax counsel.
She has also been a member of the Tax Advisory Group of the Tax Advisory Group of the Chartered Accountants of Australia and New Zealand (CAANZ) and with over 20 years' tax experience and running the large 'tax practice' in the country has a major input into a tax revenue stream that in the 2019/20 year accounted for $116 billion from taxes, levies, fees, investment income and GST.
The massive digital transformation of the IRD's digital revenue system, the largest in the Southern Hemisphere, is now something that has super-charged tax collection, delivery and overall transparency.
Showing a continuing commitment to gender equality, mental wellbeing and other relevant issues for the legal profession she has a leadership role that continues to develop with her own, major role overseeing IRD legal issues.
ReFuel with the top law news weekly that's fun to read