The $90 Million Twitter Fee Complaint
Elon Musk's X Corp., the parent company of Twitter, has filed a lawsuit against the law firm Wachtell Lipton Rosen & Katz, accusing them of taking advantage of the vulnerable situation surrounding the completion of the $44 billion deal to buy Twitter.
The lawsuit, filed in a San Francisco state court, claims that Wachtell violated its ethical duties and California law by soliciting exorbitant bonus fees during the final days of its representation.
Wachtell is one of the most prestigious law firms in the US and also one of the most profitable.
According to a Bloomberg report, Twitter's lawyers at Wachtell had violated their ethical duties with a claim for a "gargantuan" bonus fee. Twitter had agreed to pay Wachtell lawyers on an hourly basis to enforce Musk's agreement to buy the company when he tried to back out, but the firm violated the ethical requirements with the demands for the major fee payout, according to the complaint from Musk.
In an interesting turn of events, Musk, who is often the defendant in various lawsuits against Twitter, alleges that the company allowed significant unpaid expenses to accumulate under his leadership.
Wachtell's representatives, including William Savitt, who played a prominent role in last year's legal battle in Delaware Chancery Court, have yet to respond to the allegations.
The legal dispute between Twitter and Musk involved numerous lawyers from both sides, with some charging high hourly rates, potentially exceeding $1,000. Columbia University law professor John Coffee speculates that if the case had gone to trial, the total legal fees could have surpassed $1 billion.
X Corp. contends that Wachtell structured its billing arrangement with Twitter based on hourly rates instead of a contingency basis, thereby avoiding any risk while still securing a substantial success fee. The lawsuit emphasizes that the agreement fails to specify the amount or the formula used to determine the success fee.
Furthermore, the lawsuit criticizes the actions of the outgoing executives at Twitter, describing them as engaging in a legal "spending spree" before Musk assumed control of the company. X Corp. alleges that Wachtell took advantage of this situation, effectively enriching themselves with funds from the company's coffers during the transitional period.
As of now, Wachtell Lipton Rosen & Katz has not provided a response to the lawsuit.
Musk's lawyers are Austin-based boutique Reid Collins & Tsai where it appears that fellow South African Marc Dworsky (right) is representing Musk in the lawsuit. Dworsky handles high stakes litigation and crisis management issues and has experience ranging from his role in the '90s as one of the lead lawyers heading up the defense of Merrill Lynch in the multi-billion dollar litigation following Orange County's bankruptcy. He also served as lead national counsel for both Wells Fargo and BofA in managing hundreds of billions of dollars in mortgage-based exposure throughout the credit crisis.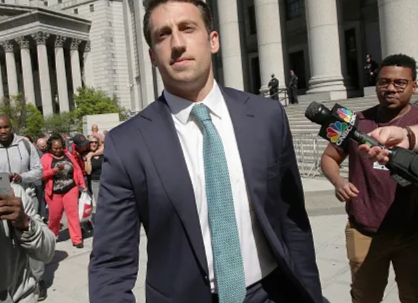 Legal Jobs New Zealand