A Road Less Travelled

Power Law Briefing – Q&A With Angie Mentis
Enjoying a stellar career in banking and wealth management in Australia,  Angie Mentis was appointed as Managing Director and CEO of the BNZ in January 2018 – the first female in the top job for the bank.
Since then, Angie has relished the opportunity to apply her extensive business experience to deliver more for the BNZ's customers, staff and shareholders through her authentic leadership style – leadership that centres on encouraging diversity, building trust and having pride in the work you do.
MEttle met up with Angie to reflect on her career to date, the importance of challenging the status quo and navigating business in New Zealand and around the globe in a time of unrelenting and unprecedented disruption.
METTLE: How would you describe your pathway to becoming a CEO? Was this sort of role always your goal?
ANGIE MENTIS: While I have always been a focused person who listens both up and down an organisation, reads a lot, and has a desire to deliver great results and make a difference to the customers I serve, I never aspired or planned to be a CEO. I was on the board of BNZ for the preceding 12 months and had undertaken all the traditional leadership assessments before the opportunity here developed. At that time, after a year on the Board, I could see how I could deliver more for BNZ customers, staff and our shareholder and meaningfully shift the dial for BNZ.
METTLE: Has anyone stood out to you as a role model?
ANGIE MENTIS: My father has been my role model. He lived his life and ran the family businesses according to a unique Greek principle called philotimo. This is a word with no equivalent in any other language. It's based on two words meaning 'friend' and 'honour' and it describes a way of life that's based on people, on compassion, honour, humility and pride in your work. It's about living for something larger and doing the right things – even if that sometimes means losing out yourself.
METTLE: You must have had your fair share of challenges as a senior business leader. Is there a story you would like to share, what you learnt from it, and your advice for others?
ANGIE MENTIS: I was part of an executive team some years ago where there was little diversity and the executives had worked together for a very long time. I found early on that when I expressed my point of view, or offered ideas in a meeting it went unnoticed or unacknowledged until one of my male colleagues would say the same thing. I now work hard to ensure the diversity challenge does not permeate my own team. It is always important to check on yourself as a leader that you haven't fallen into the same trap as you bring new people into your team, especially in the face of an ever-changing environment. Building trust with your team is essential but it shouldn't come at the expense of listening and being open to challenge.
METTLE: What do you wish you had been told at the start of your career?
ANGIE MENTIS: Don't be afraid to ask lots of questions. I used to be very self-conscious of this early in my career — anytime I wanted to ask a colleague something, I'd preface it with "Sorry to bother you". Now when we have new recruits if they are not asking loads of questions, it might signal that they are not curious, open to learning or listening to other people's point of view, or just too headstrong to admit when they need help.
Take ultimate responsibility to guide your career path. Be ambitious, plan it, work at it and get the support (mentors, training, sponsors) and experience to move towards your ultimate goal.
METTLE: What are the challenges ahead of the New Zealand and global banking sectors at the moment?
ANGIE MENTIS: Maintaining and continuing to build the trust we have with New Zealanders is the key to any future success. Without that, providing the personal and seamless customer experiences shaped by the likes of Apple, Amazon and Alibaba, won't add up to much. Continuing to do the right thing by customers, big and small, will remain central to any direction we take.
Automation will reimagine and transform the work of banks. Automation of all the basic activities will mean our workforce will be able to deliver more meaningful outcomes for our customers. It will require collaborative and inclusive skills to work more effectively in a digital environment, but ultimately the outcome will be better for our customers and our staff.
At BNZ we are currently working on a refreshed employee experience journey where we are redesigning our employee value proposition to accommodate, as a minimum, a purpose driven career, digitally enabled skills and flexible work life balance. Automation shouldn't be viewed as a negative but as a way we can deliver meaningful purpose and job satisfaction.
Disruptive business models and technology from FinTechs and non-traditional service providers (Amazon; Alibaba) are now the norm. This is more than just a continual evolution of providing innovation and unique customer experiences. Banks will need to adapt quickly to the changes in technology and focus operations and culture on customer experience. Just being a fast follower won't get us ahead of the pack – we will have to offer something different.
METTLE: What in your mind are the biggest opportunities for New Zealand businesses at this time? What one message would you send the CEOs of New Zealand companies about grasping the opportunities in front of them?
ANGIE MENTIS: New Zealand is an amazing country to live, work, start and grow a business. The Government has an ambitious agenda for New Zealand and we have the economic conditions conducive to growth. My core message to New Zealand business leaders is be ambitious for your business and for New Zealand. Actively seek out opportunities to invest and grow, and be ready to grab the next opportunity when it comes along.
METTLE: What are your impressions of doing business in New Zealand so far, and how different is it to doing business in Australia?
ANGIE MENTIS: New Zealanders style is more informal and that is reflected in the workplace. Coming in, it does take time to adjust and to understand that informality does not mean "less professional", and in fact if it is harnessed it can be a real global differentiator. Another New Zealand factor that stands out is that people work closer and more constructively with the senior people who make decisions – whether it's government, industry bodies or regulators. This is a real advantage as we have a greater opportunity to contribute, influence and be part of the solutions that will drive great outcomes for New Zealand.
One thing that has struck me is the influence in everyday discussions of New Zealand's strong indigenous culture where respect, pride and identity and Mana play a central role. I think having a strong Māori voice that resonates does set New Zealand apart.
My core message to New Zealand business leaders is be ambitious for your business and for New Zealand.
METTLE: You are the BNZ's first female CEO, and the third female CEO of a bank appointed in New Zealand this year – does it feel like New Zealand is turning a corner with regard to diversity?
ANGIE MENTIS: Whilst this is pleasing progress it is essential that these appointments are not just aberrations. Women hold only 29% of management roles in New Zealand despite making up 47% of New Zealand's workforce. Less than 1 in 5 board members of New Zealand listed companies are women. We know having more women in leadership will create dividends for business and the New Zealand economy – we need to continue to be vigilant until diverse and inclusive leadership teams and boards are the norm.
METTLE: How can companies improve the pipeline of talent coming up through large organisations within New Zealand?
ANGIE MENTIS: People are critical to ensuring sustainability of your organisation and companies need to think about the needs of the future and how they can create meaning for people. Some of the strategies I have seen work well include considering what are the future needs and competencies of your business strategy as a starting point, and then work actively to either upskill your people or create a pipeline of talent that will meet your future needs. It can be a balancing act as your own company transitions, but having great, creative things happening in your business will provide context and meaning for people.
Prioritising the development of your existing talent is too often overlooked. Companies can have great talent internally but in their hurry to meet the future, look to change personnel out rather than take advantage of the great talent they already have. Developing internal training to target specific levels and competencies is a must. For example, leadership skills required for the highest layer of leaders will differ for first time leaders. Ensuring a variety of development options including executive coaching, bringing leaders together to discuss learnings and frameworks, cross functional experience and job rotations, will play different roles for different leaders.
I also believe that leaders must review, monitor and discuss their talent bench-strength regularly, ensure they understand and provide the feedback to talent and have metrics in place to evaluate progress and effectiveness.
METTLE: How might those aspiring to being CEO emulate your success?
ANGIE MENTIS: Self-awareness and staying true to your identity. Knowing who you are and being authentic is foundational. I didn't waste my energy trying to tell people how smart or how capable I was, I showed it through results. I stayed under the radar and out of the politics. I took many stretch assignments and moved into new roles so I was continuously growing and learning – in fact much of my career I have felt out of my comfort zone. By seeking out the opportunities and taking them when they presented with open arms, even if I didn't have all the experience required, is part of a growth mindset. Combine that with common sense and you can work even the most complicated situation out quickly.
It is also important to remember that even as a CEO you are part of a team. When building your leadership team ensure you recruit people who will challenge you to grow and be a better leader. Be humble, humble people listen to and learn from others. Surround yourself with people who have diverse and complementary skills and experience. This is a key ingredient to success.
Combining your own personal self-awareness with the ability to both lead and serve people, while being able to articulate succinctly a purpose and vision for the company that inspires people to live it and use it as a guiding light, is a skill that takes time to hone. I have been fortunate at BNZ, we have an inspiring Purpose: Enabling a high achieving New Zealand – and Mission: Helping New Zealanders be good with money so they can do great things with it.
METTLE: Do you have anything else to say to business leaders?
ANGIE MENTIS: Leadership is a privilege and comes with enormous responsibility. The unrelenting and unprecedented changes in today's world and businesses present problems and opportunities like never before. Doing what has worked before and applying old solutions to new and adaptive problems will not be successful. Creativity, curiosity and collaboration are some of the key leadership skills required to innovate, make better decisions and be competitive.
Of Interest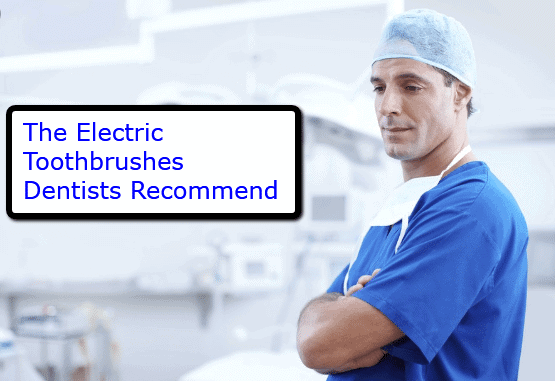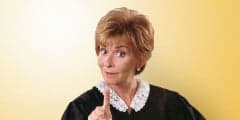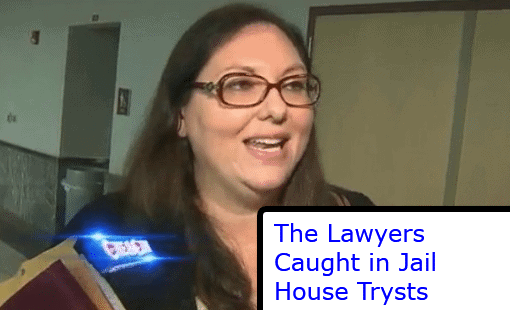 ReFuel with the top law news weekly that's fun to read