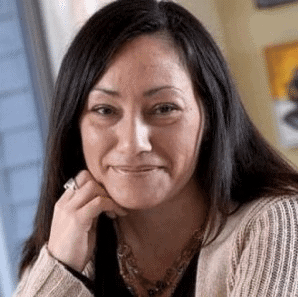 Nicole Black knows a thing or two about lawyers and technology.
She's very much the 'been there done that' tech law expert, having written or co-written two books on technology and the law, as well as numerous articles on legal technology.
But there is one area of technology that – hands down – she believes warrants the minor time and cost investment of lawyers seeking to increase efficiency and profitability.
Speech-to-text applications are her 'go to' legaltech tool that she highly recommends.
The voice recognition technology scene has come a long way in recent years and when law tech evangelist Black examined the latest Dragon tool she found some unique things that can make the difference between a ho-hum tool and a turbo-charged law firm maestro.
The range of choices and the seemingly endless parade of new technology applications means that law firms face the headache of choosing legaltech help that create fast and real bottom value.
And voice-recognition technology should be a first port of call in Black's view.
Writing recently in the ABA Journal, she noted that it is simply one of the easiest ways to cut hours our of daily workflow.
"It is an especially useful tool for small firm lawyers who have moved toward a paperless office. This cost-effective efficiency driver has truly come of age in recent years."
The days of dictaphones, miniature cassette tapes and the like are gone.
"The advent of voice-recognition dictation has ushered in an entirely new and streamlined way to dictate documents. And the good news is that today's lawyers have more choices than ever when it comes to 21st-century digital dictation tools," she says.
No Brainer for Lawyers
The simplicity and robustness of the advanced technology, such as Dragon Dictate, is a no-brainer for lawyers.
How simple, exactly?
"It's simple: hit the record button and then start talking—the software does the rest.
"It registers your words and inputs them into your document. When you're finished, stop speaking and your file is ready instantaneously. You can edit the document once you're done dictating. Importantly, input errors will diminish over time as the software adapts to your voice."
There are a range of choices available, from free to high-end paid services, and lawyers should make a good analysis of what will work best for them.
Once the choice is mad "you'll be on your way to a streamlined and cost-effective document creation process," she says.
LegalTech & The Voice Recognition Universe
Testing the various speech recognition technologies is easy enough given that there are free options that permit you to use your smartphone or tablet.
The devices are available on both iOS and Android but they leave much to be desired, particularly given the screen size limitation.
Additionally, both Macs and PCs now have built-in voice recognition tools, which can be used in conjunction with certain applications, including Word and Pages. These also permit dictation even while offline. If you're interested in a more robust system, then the most obvious contender is Dragon Speech Recognition, which is the arguable leader in the voice-recognition software category.
Depending on the version you choose, it will cost at least a few hundred dollars. But it's worth the price you pay since you'll be investing in a quality product that gives you the option to have your speech immediately processed locally.
Using Dragon Dictate provides an AI tool affordable by any lawyer when hunting down the best of technology to kickstart the efficiency and driver needed to leverage off the tech 'smarts' currently available and affordable – two key drivers for any equally smart decision-making.
ReFuel with the top law news weekly that's fun to read