Unlicensed Lawyer Sentenced to Over 4 Years in Federal Prison for Cheating 'Clients' and Fraudulently Seeking Income Tax Refunds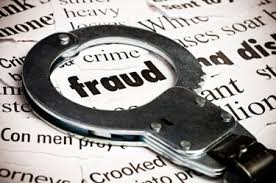 Powered By LawFuel –LOS ANGELES – A Pasadena man who falsely claimed to be a licensed attorney was sentenced today to 50 months in federal prison for his conviction on charges related to his representation of "clients" in federal and state courts.
Kenneth Paul Ferreyro, 37, who resided in Glendale during most of the criminal conduct, also sought well over $100,000 in refunds on federal tax returns that falsely claimed substantial payroll taxes had been withheld and remitted to the IRS.
United States District Judge John F. Walter imposed the sentence, calling Ferreyro's criminal conduct "absolutely despicable." In addition to the prison term, Judge Walter ordered Ferreyro to pay $190,887 in restitution to the IRS.
Following a four-day trial in April, a federal jury convicted Ferreyro of four counts of wire fraud and four counts of making false claims on his tax returns. Judge Walter remanded Ferreyro into custody after the guilty verdicts were read.
The evidence presented at trial showed that, from at least 2010 until 2017, Ferreyro told people, most of whom were affiliated with his father's church, that he could represent them in United States Bankruptcy Court and other courts, and that he could perform work related to real estate refinancing and tax liens. While Ferreyro graduated from law school, he never received a license to practice law.
In relation to several victims, Ferreyro prepared and/or filed bankruptcy petitions in Los Angeles, Sacramento and Phoenix. In relation to petitions filed in the Central District of California, Ferreyro concealed his participation by claiming that the victims were filing on their own behalf. Ferreyro also claimed he could "represent" a person in a child custody dispute in Idaho state court, and he charged another person $5,000 based on false claims he could remove federal tax liens so the victim could refinance a residence.
Ferreyro, who at times described himself as a "tax attorney," also defrauded the government by making false claims on tax returns he filed for the years 2013 through 2016. Ferreyro submitted tax returns to the IRS which falsely stated that he and his wife had already paid substantial amounts of payroll taxes. He also fraudulently sought refunds totaling $126,826, some of which was paid by the IRS.
"Amazingly, even the indictment in this case could not deter defendant from continuing to commit fraud," prosecutors wrote in a sentencing memorandum. Earlier this year – while free on bond in this case and under a court order prohibiting him from providing legal services to any California resident – Ferreyro falsely claimed to a California couple that he was he was an attorney and a member of the military's Judge Advocate General Corps. Prosecutors alleged in the sentencing memo that Ferreyro "told the couple he could help them with their tax returns for $2,000, and help them protect assets by incorporating a trust or limited liability company."
            The investigation into Ferreyro was conducted by IRS Criminal Investigation, the FBI, and the United States Postal Inspection Service. The United States Trustee Program offices in Los Angeles, Sacramento and Phoenix provided substantial assistance.
The matter was prosecuted by Assistant United States Attorneys Monica E. Tait and Ashwin Janakiram of the Major Frauds Section.
            Release No. 19-209
Of Interest