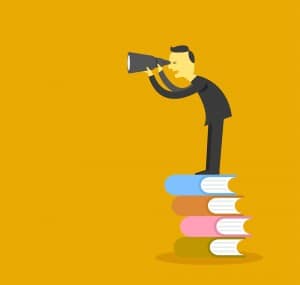 Karen Lake* Law firm rebranding has become an almost daily feature of law firm life – shorter, sharper names, new logos, reworked web sites – the whole gamut of 'branding' that has exercised the minds of both lawyers and their branding advisors increasingly.
A recent article in Law.com pointed out what might appear obvious, or perhaps not, to some. Rebranding is not just about attracting new clients. It is also about attracting legal talent.
"Marketing and branding should be recruiting's best friend," said Ross Fishman, a former litigator and current owner of Fishman Marketing. "Some firms just don't realize the full value of their rebrand and how it can help recruiting," he said.
Fishman pointed out that rebranding a midsize law firm might be achieved at the cost of one fee to a headhunter, yet would pay for itself many times over by attracting the talent sought by the firm.
"When you are building a brand, or trying to position a brand, you have many different audiences," Mary K. Young at the legal consultantcy Zeughauser Group said to the website. "It's everyone who thinks about your firm in any way. Clients are only part of the picture."
Young pointed out that many other industries, accounting being one top example, have used their rebranding efforts to achieve good hiring results for their talent.
Getting The Right Branding 'Fit'
Getting the branding strategy right is a question of not just looking at the clients' perception, or desired perception, of the law firm but also the perception of employees.
Last year Mintz, Levin, Cohn, Ferris, Glovsky & Popeo – now there's a branding mouthful – rebranding with a smart new "M" logo and look.
And part of the slimming involved dumping the mouthful and picking up the simple "Mintz" moniker.
" The story acknowledges that while continuing to recognize tradition, the updated look and feel of website, logo and branding signifies the firm's success in recent years.," the firm says on its website in explanation for its new look-and-feel.
But the trend for shorter names has been around for a long time as the internet, the millennials, the clients and the firms themselves seek to achieve a brand name that is immediately recognized.
It is part of what the law industry's Legal Marketing Association have been on about recently, which LawFuel reported.
An avalanche of law firms globally are shortening their names and looking at their 'colors' and logo design, in an effort to create a branding presence that will impress clients – and maybe recruitment prospects too.
Stinson Leonard Street this year changed to Stinston,
Boston's Sullivan & Worcester has changed to 'Sullivan', Milbank Tweed, Hadley & Mcloy has become Milbank and so they go.
But the point remains, that a lot of big law single names does not of itself make a major brand. Culture, performance, 'attitude' and a variety of other factors help the process – along with attracting that all-important legal talent.
Author Bio:
Karen Lake is a law marketing and strategy manager who consults on related matters to marketing consultancies and law firms.