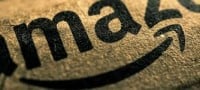 Amazon sells just about everything else, so why not legal services?
The retail giant has announced a new venture linking law firms with businesses seeking to obtain intellectual property rights.
The company said it had created IP Accelerator to market itself to small and medium businesses in the US who want to protect their ideas.
The scheme connects businesses with a network of IP law firms that provide trade mark registration services; when they use these firms to file trade mark applications, Amazon will provide their brand with accelerated access to brand protection in its stores.
Amazon says it has vetted the participating IP law firms for experience, expertise and customer service, and all have agreed to 'competitive, pre-negotiated' rates for standard services involved in obtaining a trade mark registration.
In addition to trade mark applications, it is expected these firms will assist with copyright registrations, design patents and broader IP protection strategies.
Dharmesh Mehta, the Amazon customer trust and partner support lead, said: 'Using IP Accelerator takes the guesswork out of the trade mark filing process. These law firms know the ins-and-outs of IP and can save businesses both money, and time—a proper, well drafted trade mark application can significantly reduce the time required to secure a trade mark registration.
'Amazon does not charge businesses to use IP Accelerator—they only pay their law firm for the work performed at the pre-negotiated rates.'
Amazon says it will provide these brands with accelerated access to brand protections in its stores, to better protect their brand months, or even years, before their trade mark registration officially issues.