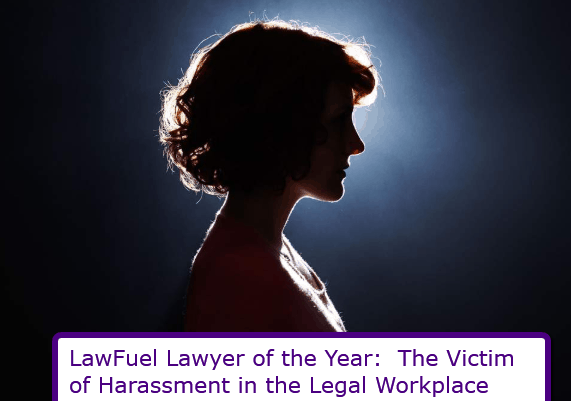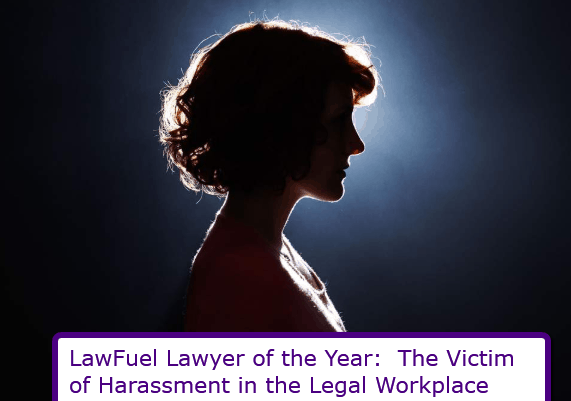 The victims of sexual harassment are LawFuel's 'Lawyer of the Year'.
Error, group does not exist! Check your syntax! (ID: 7)
For the New Zealand Law Society 2018 has been a year of almost unparalleled disruption and upheaval.
There have been other such years, of course. Major world events, firm defalcations and failures, but the issue of sexual harassment and bullying has been exceptional as much for the intensity of antagonism towards both the principal firm involved, but also at the regulatory body overseeing the profession: the New Zealand Law Society.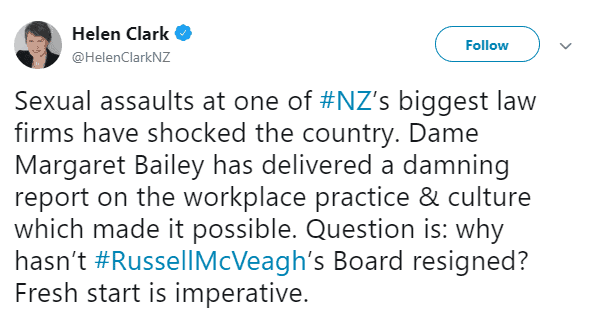 The sexual harassment scandal that enveloped Russell McVeagh and sent other firms scurrying to ensure workplace practices and procedures were in place, also produced an angry outpouring from (mainly) women lawyers and other notable observers, like former Prime Minister Helen Clark.
It also lead to the Law Society's recent 'working group' review of the manner in which harassment issues had been handled by the profession, noting the decades-long 'sexual objectification' of women.
The report also received some criticism for the 'glacial speed' with which the Law Society dealt with the problem and the long-standing issue of sexual harassment and harassment issues generally.
The scandal generated seemingly interminable headlines at home, but also attracted some unneeded global headlines also.
And a variety of womens' law groups and others joined the chorus of condemnation against the firms – but also the profession itself – which has long overlooked its knowledge of sexual harassment and bullying within the legal profession.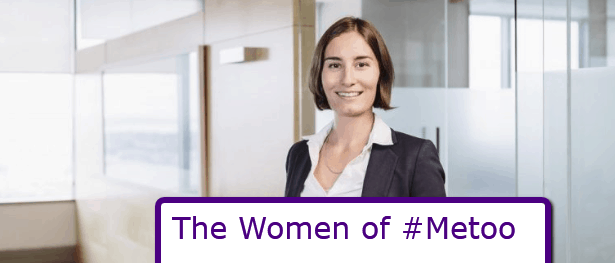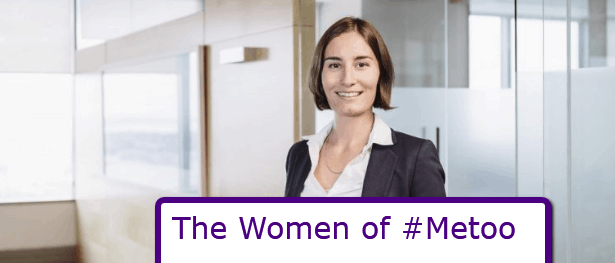 During the year, when LawFuel ran a feature on the 'Women of #Metoo' we received some criticism for a feature that highlighted women other than the victims. It is the victims of harassment who should be heralded, not the women who have tried to protect them and hold the perpetrators to account.
And so this year, LawFuel's 'Lawyer of the Year' are the victims of sexual harassment and bullying.
The women – and many men, too – who have needed to deal with something that few ever expected would be a career event they would need to deal with.
It's been over a year since the Harvey Weinstein scandal brought #Metoo and #TimesUp to the world and served to highlight not only sexual harassment issues in the workplace generally, but also paying perverse tribute to its soulmate, gender inequality, which is a significant predictor of sexual harassment.
The Law Society's 2018 Legal Workplace Environment Survey found that almost one-third of women lawyers had been sexually harassed during their working life. More than half said they had been bullied at some point in their working life.
In a profession of over 13,600 lawyers, over 3,500 completed the survey (a margin of error of +/- 1.7 per cent).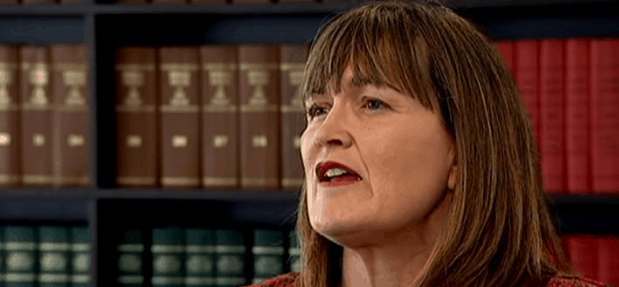 Law Society President Kathryn Beck, who became a victim of severe criticism from many for her handling of the crisis, said it was time to call a spade a spade. Almost 40 per cent of lawyers under 30 believe major changes are required to workplace culture.
The survey findings lead to Kathryn Beck writing to lawyers about "a serious and systemic cultural problem in [the] profession" and promising change.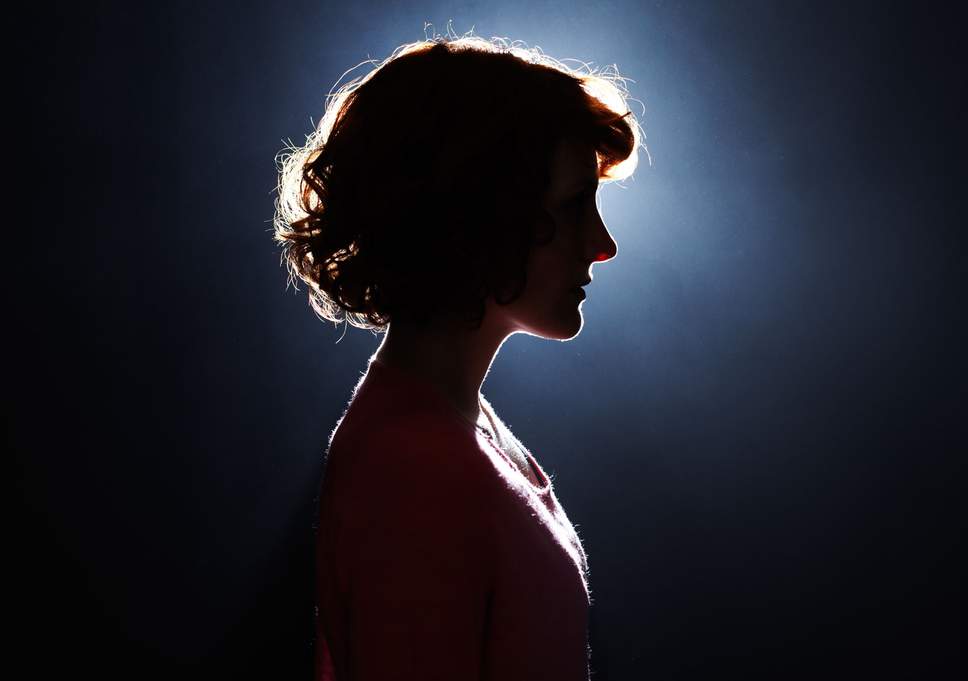 The Sad Truth
The results of this survey are deeply saddening . . the process of cultural change has started . .

Kathryn Beck, Law Society President

But Ms Beck's 'sad truth' was not something that many felt the Law Society had done enough about, nor was it something that had been unknown to them.
It was, in many respects, a dark secret rather than a sad truth.
Harassment, bullying and related issues in the law have long been known, but achieving an end to the practices has simply been stymied by obstacles in the reporting of issues, along with fear by the victims that their jobs or even entire careers would be jeopardised or even destroyed by lodging complaints with the offending firm, Chambers or principal.
For both sexual harassment and bullying, the Law Society survey found that fewer than one in eight of those targeted reported the harassment or made a complaint.
There have been other surveys that have mentioned harassment and bullying in the legal workplace, such as the 2011 survey by Australian PhD candidate Rebecca Michalak, which did not separate New Zealand lawyers from those surveyed in New South Wales and Victoria.
In 2016 Josh Pemberton released his "First Steps" report that included an online survey completed by nearly 800 lawyers and in 2018 the Criminal Bar Association conducted an online survey, while the Wellington Women Lawyers' Association conducted an online survey in 2018 which can be found online at the Law Society website.
Also, in 2015 the Nw Zealand Law Society received a report into sexual harassment in both New Zealand and Australia showing that half of all lawyers surveyed were or had been at risk of sexual harassment. It also identified the "cultures of silence" that lead to the non-reporting of harassment or bullying..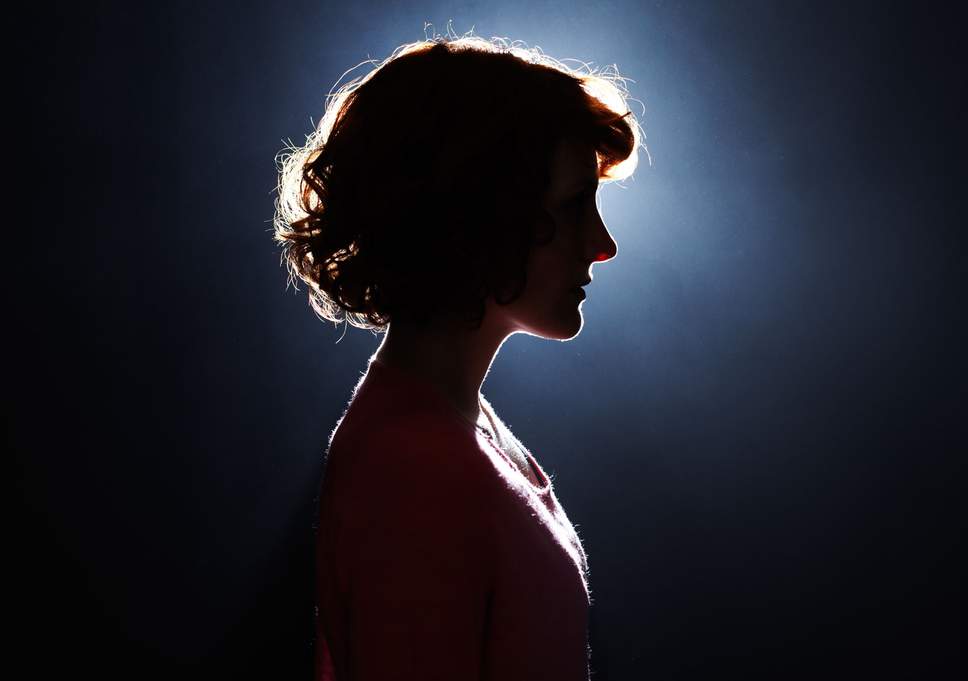 Who is the Average Victim?
The Law Society survey indicated the nature of the typical victim of sexual harassment.
Aged between 40 and 59 was the age group that suffered most with 36 per cent of those who responded to the Law Society survey falling within that age group. They were also most likely to be an employee lawyer (60 per cent), falling victim to a director, partner or supervisor.
One third were European and those in sole practice or barristers chambers were also the most likely victims.
Almost one third (31 per cent) experienced sexual harassment for more than six months and a significant percentage (39 per cent) said that the experience affected their emotional or mental wellbeing.
Another one-third believed it also affected their career prospects although few (12 per cent) formally reported the harassment.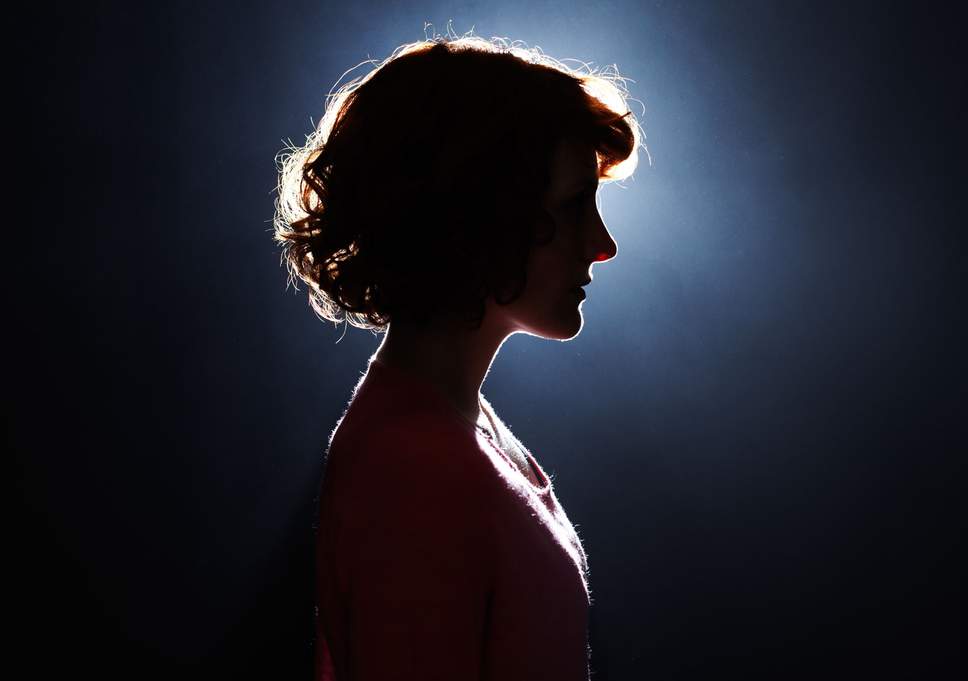 Professional Neglect?
There has been much that the New Zealand law profession has needed to understand and deal with, but there has also been a strong feeling among many that the profession has neglected an issue that was always known to exist in the profession.
Law Society President Kathryn Beck was severely castigated by many for failing to effectively deal with the issue in the face of the reports that had been in existence even before the Law Society's own survey rocked the profession.
Matters were not improved for either Ms Beck of the Law Society when the Law Society applied for the first-ever 'super injunction' in March 2018 to cover an alleged incident of sexual harassment or bullying by a senior lawyer .

And then, in November, a 'Culture Manager' was employed to work with the Culture Change Taskforce established by the Law Society and headed by Kathryn Beck.
Kerrin Humphrey (right) told LawTalk she is there to "support
initiatives in the legal community that aim to create a healthier, safe, respectful and inclusive work environment for all our people. I will be engaging with our leaders to encourage them to stand up and speak out about behaviour that doesn't align with our values and using their knowledge to develop practical tools and resources to help them do this."
Encouraging words, maybe, but with a tendency to ring upon ears already ringing with accusations and recriminations about both the Law Society's lack of vigour in its handling of harassment and bullying complaints, as well as the increasingly well documented incidents of both.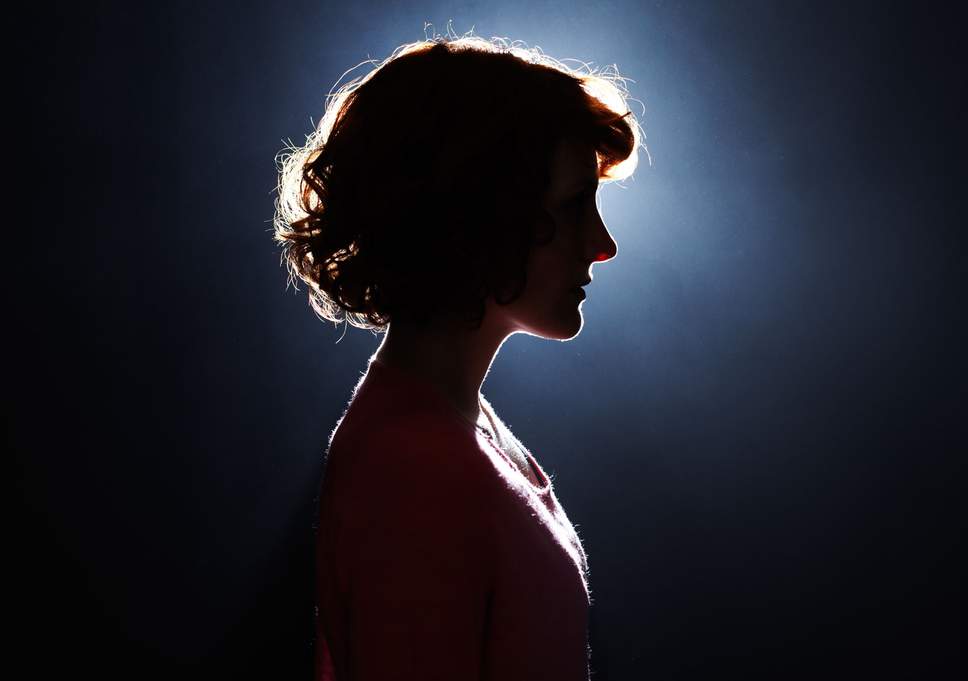 The Firm Culture – Work Hard Play Hard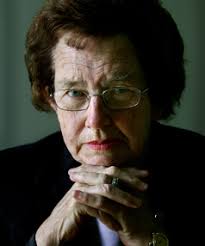 The report by Dame Margaret Bazley into sexual harassment at Russell McVeagh highlighted the work hard play hard culture of Big Law and her report provided a range of practices that needed to be adopted to create a safe environment. All were adopted by the firm and every other major and mid-level firm burnt the midnight oil reviewing their work practices in terms of health and safety.
The firms acknowledged their responsiblities, none moreso than Russell McVeagh –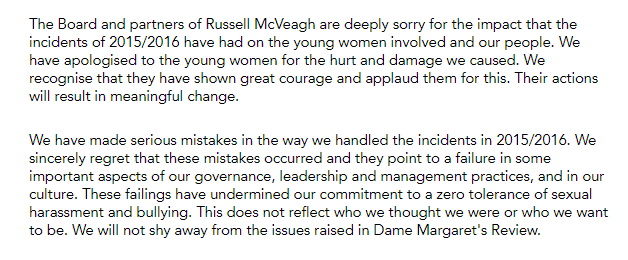 Other firms have substantially lifted their game in terms of employee health and safety in the law firm workplace.
There is reason to believe that the law profession's culture of harassment can change, as it did with the toxic police culture

In 2017, the Office of the Auditor General released their final report of the ten years of monitoring police conduct since Dame Margaret Bazley's Commission of Inquiry into Police Conduct which showed that significant improvement had occurred in the way police have improved the way they treat adult victims of sexual assault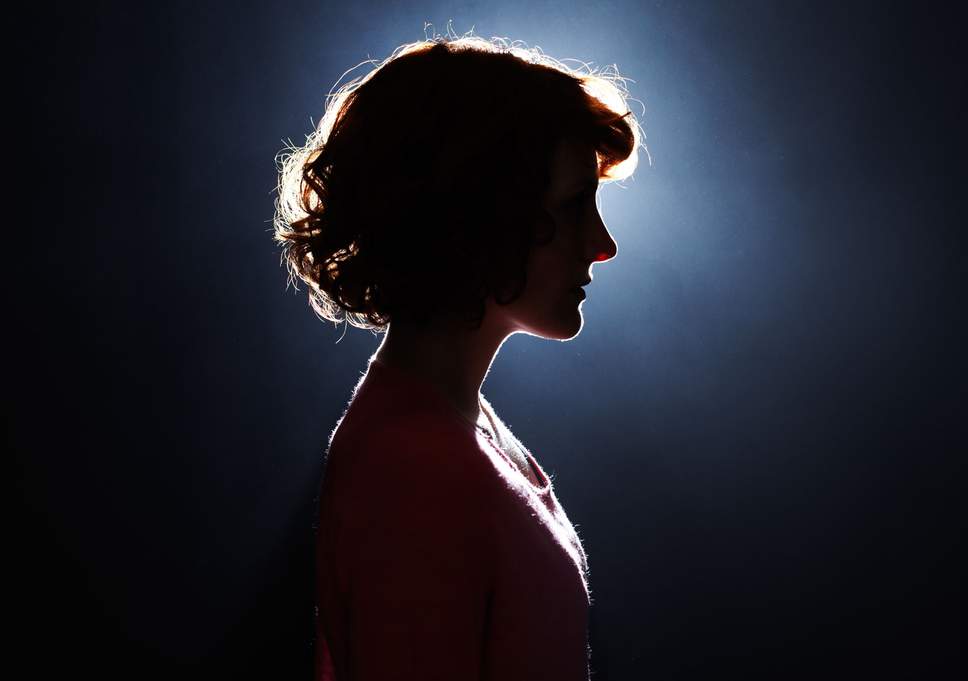 #Metoo's Global Spread
The sexual harassment issue within the legal profession has become significant globally.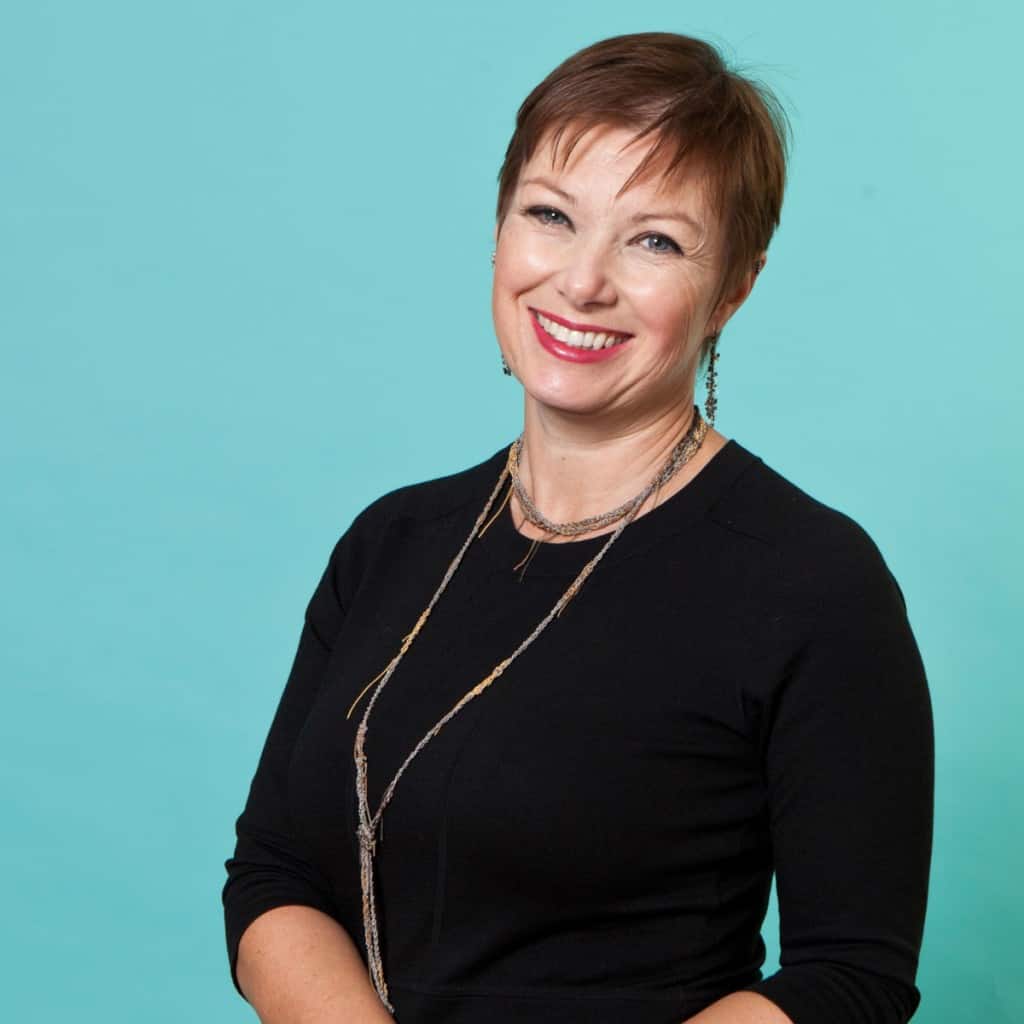 This month leading British QC Jo Delahunty has blown the harassment whistle in a lecture at Barnard's Inn, reported recently.
She described dealing with harassment from her time as a junior pupil in Barristers Chambers dealing with name-calling and whistles in 1986 until as recently as 2006, when, despite being a senior QC, she received lurid comment from a High Court judge.
"They led to situations where, when I was making tea and coffee, there would be a reason for my pupil supervisor to come into the small room and shut the door," she said.
Research by the Bar Standards Board in 2016 suggested as many as 40% of female barristers have suffered harassment.
Ms Delahunty suggested the harassment problem grew out of the "banter" culture among lawyers, as well as power and financial imbalances between pupils and supervisors, who also share close physical proximity.
As in New Zealand, sexual harassment has been a significant issue among Barristers, with Ms Delahunty noting that one of the issues was the proximity of older men with high "professional self confidence" working in rooms with "Star struck lawyers".
The role as a barrister was "deeply seductive" she said, and harassment options open accordingly.
The US profession has also had major sexual harassment issues with reports that up to two-thirds of women lawyers had experienced some form of sexual harassment during their careers with accusations against partners and Judges.

Australia has major issues also. An International Bar Association survey has found that one in three lawyers experienced harassment.
The findings were reported in the journal of the Law Society of New South Wales, prompted the Law Society's chief executive to call for an "open conversation" in the industry.
The International Bar Association surveyed 7,000 lawyers around the world and found that 25% had been sexually harassed at work. In Australia, out of 1,000 lawyers, 37% had experienced harassment.
Harassment was not reported by 7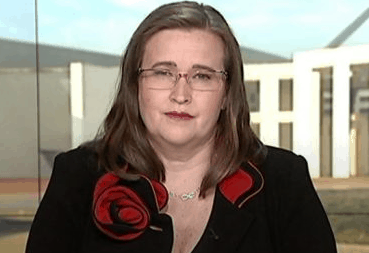 Leah Marrone, (left), president of the Women Lawyers' Association of South Australia echoed the issues in other jurisdictions, namely that there is a significant problem in the Australian legal profession with sexual harassment.
"Lawyers in particular are really risk adverse. They don't like coming forward because they are worried about their own reputation,"Leah Marrone said.
"Senior people, including women around them, have been discouraging of people coming forward.
"It's basically a culture of victim blaming. A culture of looking at the victim as the weak person and not wanting to be seen as weak."
Ms Marrone said the problem started with the male domination at the top level of the profession.

"We've got this systematic gender discrimination throughout the profession, and that feeds into that fear of reporting because the culture is one of discrimination."
"There's still a lot of gender discrimination, there's still a lot of cultural issues in relation to sex discrimination throughout the profession," she said.
"Particularly when you look at the pay gap, it's one of the biggest pay gaps, particularly for women at the bar.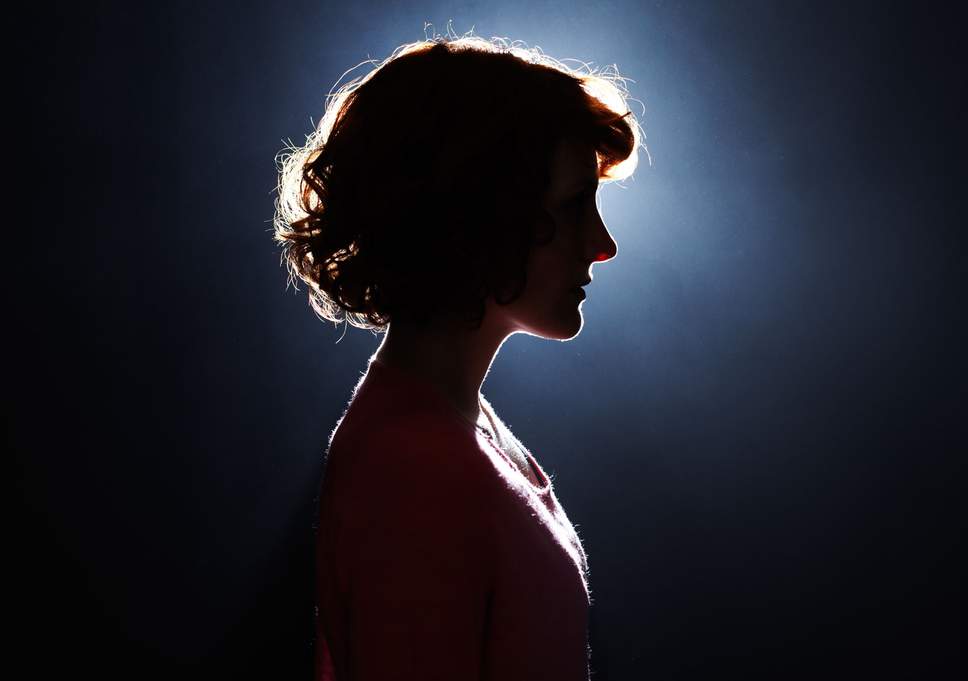 Addressing the Issue
There is little doubt that the wheel has turned in terms of how sexual harassment issues in the law workplace are handled. Instead of hoping the problem will go away or turning the colloquial blind eye, firms are now actively taking steps to put in place practices that most would argue should have been there in the first place.
They may have been dragged along in the wake of Russell McVeagh's undoing but at least it leads to the outcome of a safer and more healthy environment for lawyers in the workplace.
It should also serve to help address the issue of under-represented women at the partnership- or director-level in the law.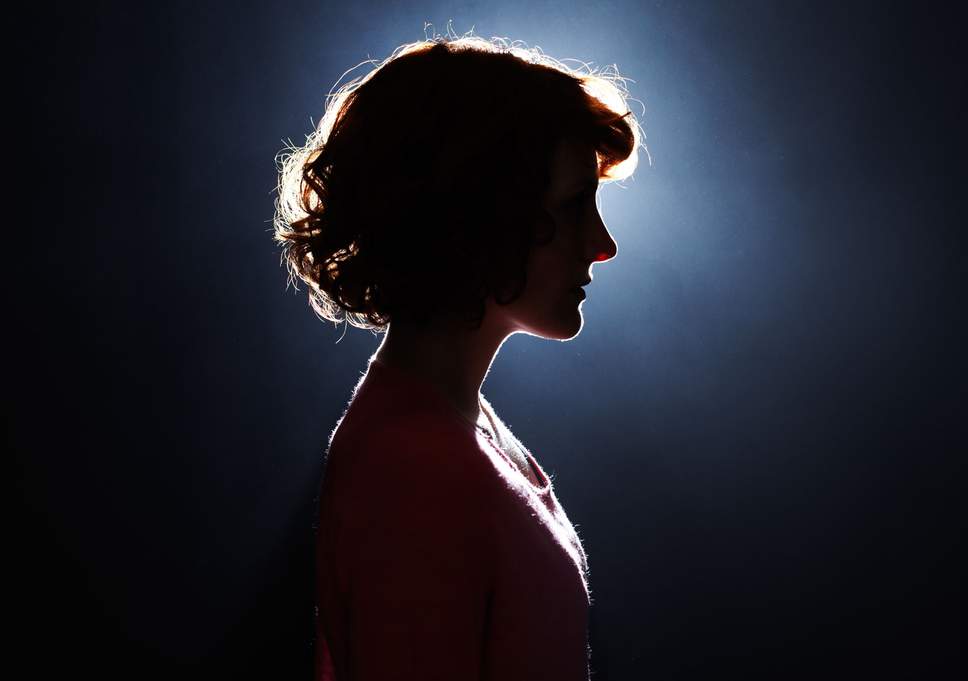 Fleeing Women
For firms, the need to not only address the issues raised by the Bazley Report, but also
to ensure that procedures are in place permitting safe reporting and resolution of harassment and bullying issues. Dame Margaret's report indicated some of the protocols that need to be in place for such behaviour.
World-leading organisations like McKinsey & Co, Shell, Deloittes (who have recently announced the firing of partners guilty of sexual harassment), Stanford & Harvard all have procedures in place for both the formal and informal reporting of misconduct by staff or principals.

To date at least, few law firms have provided such procedures, which typically involves complaining via the human resources department but the formality and reporting function of
such procedures has added to the issue, albeit unwittingly.
The result has been for victims to leave the firm, further exacerbating an already significant issue. The need to have a confidential, reporting channel beyond the firm's formal framework is a necessary requirment for a safe workplace and to ensure compliance with necessary work standards.
And the firms need also to ensure the procedures available are effectively communicated to staff with a full outline of available procedures.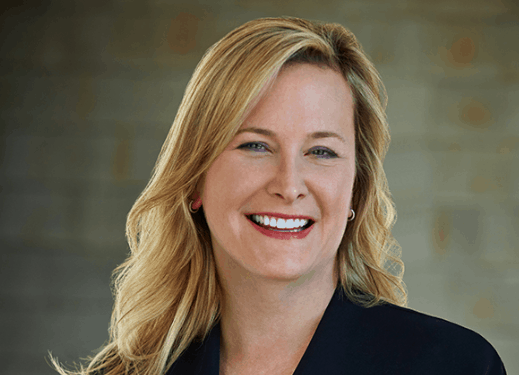 As law firm management consultant at Zeughauser Group Gwen Mellor (right) said: "Offering employees an array of opportunities, both formal and informal, to communicate inappropriate behavior achieves several priorities for law firms and their leaders. Not only can a blended program stem the female flight from Big Law and correct the misconception that firms have become inhospitable places for women to work, it can also provide competitive advantage with talent, clients and potential clients."
If nothing else, Russell McVeagh slip from grace has at least heralded a major shift in attitude towards workplace safety for women in the law firm in particular.
The issue now is to ensure it is work that continues. Reports and working groups only go so far. The question is whether the profession is prepared to undergo a major culture change.
ReFuel with the top law news weekly that's fun to read