Following the first lockdown in 2020, Auckland family lawyer Jeremy Sutton recognised a need for greater support for sole practitioners, resulting in the setting up of a new legal platform providing support for sole practitioners who might otherwise feel isolated and disconnected from the support systems available to lawyers in larger firms in the larger cities.
The Ako platform, named from the te reo Māori concept meaning to both teach and learn, representing the reciprocal nature of a teaching relationship and acknowledging that new knowledge and understandings can grow from shared learning experiences.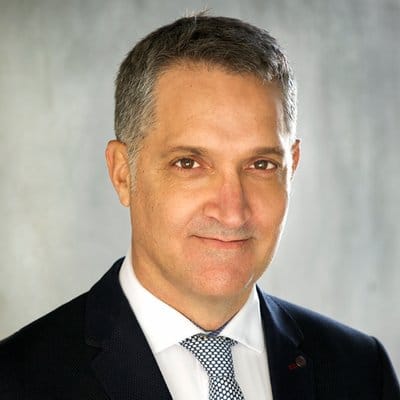 "This concept perfectly encapsulates the spirit of the platform. Members of the platform have access to a community of lawyers around the country to use as a sounding board when facing challenges in a particular case or with their workload generally. Members have the opportunity to provide support to one another and share tips or advice," Jeremy Sutton told LawFuel.
Jeremy Sutton has been an innovative lawyer, one of the major law 'influencers' as noted in the LawFuel Twitter Power List of legal influencers and a frequent social media and media commentator on family law matters.
During the lockdown last year he ran a series of webinars to help lawyers adjust to working from home. Both in and out of lockdown sole practitioners can often feel isolated and disconnected from the support systems available to lawyers in larger firms or in the bigger cities.
What is Ako Legal Platform?
The Ako platform provides lawyers with a range of 'channels' that the members can participate in as they see fit.
Discussions cover a broad range of areas from technology, staff, productivity, and work-life balance to case law, referrals and questions on specific areas of law.
Among the key benefits of the platform are:
Monthly CPD points;
Referrals from around the country;
Mentoring opportunities;
Access to precedents; and
Support and networking opportunities.
Who is the platform for?
Members are practitioners from around New Zealand. Members practice in a broad range of areas. Most often they are barristers or working in small practices. Typically those in the regions benefit from the connections made with other lawyers at a similar stage in their career.
There is knowledge available on the platform that is particularly beneficial for practitioners seeking to go out on their own, streamline their practice or integrate more technology into their work.
Response in lockdown
The platform has generated a strong response from solo lawyers.
"The platform has been busy over the lockdown period as everyone adjusts to working from home again," Sutton says. "For some work has quietened down which has offered a great opportunity to connect with others and review how they are running their practice. "
"Others have been busier than ever and have been able to lean on others in the group for support, especially on novel issues like guardianship disputes over vaccinating children."
Lockdown has had an impact on many practitioners mental health. Access to a community of other lawyers who are experiencing similar feelings and challenges has been a huge asset to members.
One member recently attested that it was the most connected to the profession she had ever felt, despite spending her lockdown on a remote farm, he said.
The Range of Discussions
Some recent advice and discussions that have been shared on the platform include:
The benefit of using VXT – a voicemail to text app
When fixed fees can be charged instead of charging an hourly rate
Referrals of work between members
Mentoring to improve relationships with clients, other lawyers and the judiciary
Dealing with ethical conflicts that arise, such as when to withdraw from acting
Sharing helpful precedents
Joining the Network
Members pay a subscription fee to access the platform. The fee is $150 plus GST per month, which is usually tax deductible. There is no long term commitment required as membership is charged on a monthly basis.
The platform is hosted on an app called Slack. Members can access the community from any device.
The community is currently only taking on a limited number of members to ensure it remains small and intimate. Lawyers can register their interest through the website.