The boom days for London's Big Law firms may be drawing to a close, according to a Financial Times report indicating that profits are stagnating and a combination of intense competition from US-based competitors, rising costs, together with a slowdown in deals is having a bottom-line impact.
London's "magic circle" law firms, namely Clifford Chance, Allen & Overy, and Linklaters, all witnessed revenue growth in their recent financial years, along with other major UK law firm equity pay, but partner profits remained stagnant due to increased staff expenses and decreased demand.
This deceleration coincides with a pivotal moment for two of the "magic circle" firms as they strive to gain a foothold in the US market. Allen & Overy is planning a $3.4bn merger with Shearman & Sterling, while rival Freshfields Bruckhaus Deringer has invested in new offices, including one in Silicon Valley.
Among the group, Freshfields was the only firm that managed to marginally increase its partner profits by 1 percent, with its equity partners receiving an average of just over £2mn each by the end of April.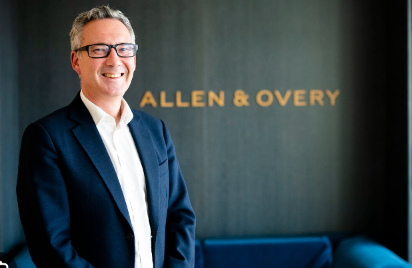 In contrast, equity partners at Allen & Overy experienced a nearly 7 percent decline in average profit shares, amounting to £1.82mn each. Their managing partner Gareth Price (left) recently announced his surprise resignation from the firm.
, while Linklaters' equity partners received an average of £1.78mn each, reflecting an almost 5 percent decrease from the previous year. Clifford Chance's profit per equity partner remained flat.
The slowdown in growth follows the surge in demand for corporate law firms in 2021, driven by a wave of mergers and acquisitions prompted by pandemic-related financial stimulus, which bolstered their financial positions.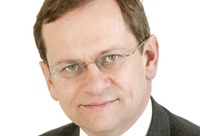 Tony Williams, (right) principal at legal consultancy Jomati, attributed the drop-off in M&A work to the increased costs resulting from higher salaries. Law firms faced stiff competition in recruiting junior lawyers last year, leading to significant salary hikes. Allen & Overy stated that its partner ranks had expanded, consequently diluting the profit pool.
Excluding exceptional items, pre-tax profits at Linklaters dipped by 2 per cent compared to the previous year, settling at £854mn, while Allen & Overy's profits fell from £900mn to £892mn. Clifford Chance's profits also experienced a slight decline, reaching £781mn, and Freshfields did not disclose its own figure.
The rising costs and the challenging economic climate pose hurdles for the magic circle firms as they strive to gain traction in the lucrative US market. According to Williams, currently, the group generates only about 15 per cent of its revenue from that region. To be considered truly global firms, they need to have a more substantial percentage, preferably between 25 to 40 per cent, generated from the US.
Both Freshfields and Allen & Overy have made notable strides in the US. Allen & Overy aims to hold a vote on its blockbuster transatlantic merger in October, while Freshfields has successfully recruited several partners from leading law firms over the past three years, including launching an office in Silicon Valley to target tech-related work.
However, industry observers caution that expansion in the US market will necessitate significant investments in a challenging economic climate. Chris Clark, founder of legal recruiter Definitum Search, highlighted that inflated salaries and increasing costs are outpacing underlying revenue growth, resulting in lower profits. Consequently, some expansion plans may be put on hold.
Despite the profit stagnation, the magic circle firms managed to achieve revenue increases, with Allen & Overy and Clifford Chance each surpassing £2bn for the first time.
Linklaters' managing partner, Paul Lewis, acknowledged that higher inflation and pressure on salaries had contributed to increased costs but noted that the pressure had somewhat eased. He anticipated that tougher economic conditions would persist in the current financial year, with demand for certain services remaining robust but falling short of the boom experienced last year.