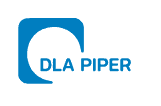 September 3, 2019 – DLA Piper represented CIRCOR International, Inc., a provider of flow control solutions and other highly engineered products for the industrial, energy, aerospace and defense markets, in the sale of certain assets and liabilities relating to its Spence and Nicholson product lines to Emerson for approximately US$84.5 million.
The Spence and Nicholson product lines provide steam regulators and steam traps for the district heating market.
The DLA Piper team was led by partner Adam Ghander (Boston) and included partners Cathryn Le Regulski (Northern Virginia), Nathaniel McKitterick(Silicon Valley), Julia Kovacs, Richard Marks (both of Washington, DC), Drew Young, Paolo Morante, Bruce Saber (all of New York) and Rob Hoffman(Dallas); of counsel Paul Day (Baltimore); managing attorney Marco Berrios (Chicago); and associates Tim Fuhriman, Kurtis Weaver, Alexandra Klingenstein (all of Boston), Amanda Rooney (Northern Virginia), James Bookhout (Dallas), Genta Stafaj and Tali Panken (both of New York).
Of Interest