5 Things To Know About Harvey Weinstein's New 'Bulldog' Lawyer

Image: Chicago Magazine
Harvey Weinstein's legal team is increasingly looking like something the Trump administration has created with ever-changing personnel and now – with a new 'bulldog' lead attorney who is – yes, a woman.
The trial date is set for September 9 when Weinstein faces five sex crimes and this
week the court consented to former attorneys Ronald Sullivan and Jose Baez, who joined only a couple of weeks' earlier,  to leave the team.  And to replace them, after preseumably checking the rolodex of star lawyers he might hire,  he has hired a tough, battle-hardened courtroom operator who has specialized in #Metoo actions, representing the male defendants.
Reportedly Weinstein's former lawyers and client were not getting along, with Baez writing last month: "Mr. Weinstein has engaged in behavior that makes this representation unreasonably difficult to carry out effectively and has insisted upon taking actions with which I have fundamental disagreements.
Enter Donna Rotunno
Rotunno is somewhat unique as an attorney who has worked to defend men charged with sexual harassment.  In the past 15 years, Donna Rotunno has handled over 40 sexual misconduct-related cases, according to Chicago magazine's 2018 profile. 
 "Any high-profile sex case you hear on the news in Chicago, odds are I've gotten a
phone call," Rotunno said in the profile. She frequently appears with her colleague Damon Cheroni, (both pictured left) who she is again to work with on the Weinstein case.
She has represented a wide range of men who have been accused of sexual crimes, including former Bears cornerback Shaun Gayle, whom Rotunno represented during the investigation of the murder of his girlfriend.   She has also represented Mohammad Abdullah Saleem, an Islamic leader who was accused of molesting a student and a female employee.
1.  She Began as a Prosecutor
A graduate of Chicago-Kent College of Law she began her career prosecuting "deadbeat dads" but contends that sexual assault is a crime with a key flaw.
It is, she says, "the only crime in our statutes where somebody can be charged with zero evidence to back up the allegation, other than someone's word. … If I went to the 18th District and said, 'Joh
2. She's Made a Career Defending Men Accused of Sexual Misconduct
It is no stretch to say that one of the key reasons she defends men accused of sexual misconduct is in large part because she sees her work as upholding the need to ensure justice is being served by providing the best, possible defense.
She has developed a '#Metoo Practice' representing the accused males, noting that "Movements allow emotion to take over." 
During Rotunno's brief remarks at the Weinstein hearing today, the lawyer claimed that her client has been "railroaded" by the #MeToo movement, adding at a post-hearing news conference, "The emotion of this case has taken over. There is a truth you have not reported on,"  she told the media.
This is the first time she has discredited the movement, which highlights experiences and stories of sexual assault or violence. "I'm not a woman who has ever subscribed to it. I believe women are responsible for the choices that they make," she said.
3. She Views Her Gender as an Asset 
Rotunno's gender provides her with the additional cross examination fire power she seeks, as she can cross-examine with greater "venom" because of it.
"I have the ability to get away with a lot more in a courtroom cross-examining a female than a male lawyer does," she says. "He may be an excellent lawyer, but if he goes at that woman with the same venom that I do, he looks like a bully. If I do it, nobody even bats an eyelash. And it's been very effective."
4.  She's A Courtroom Bulldog
She is a tough courtroom opponent, regarded by a former Sidley Austin partner as a courtroom bulldog.
Stanley Stallworth, a lawyer and former partner at Sidley Austin, said "She is extremely well prepared, and she is an aggressive defense lawyer who brings her A-game to the courtroom every day." Those who know both Rotunno and her partner, Cheronis, have also said they are "not surprised" the two lawyers took Weinstein's case.
5.  She Faces Off Against Another Female Power Lawyer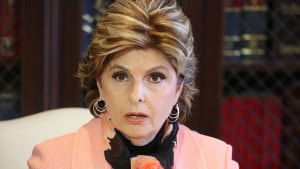 Gloria Allred, who represents one of the alleged Weinstein victims as well as one witness in the criminal trial, held her own news conference outside the courtroom after the change of lawyers.
She released a statement to the media cataloging Rotunno's statements in media appearances about the advantages conferred upon her by her gender. In a June story in the Wall Street Journal, she said,  Donna Rotunno criticized the #MeToo movement, telling the paper that women needed to be held accountable for their actions.
Ms Allred agreed, but asked when Harvey Weinstein would be held accountable for his.
Two tough lady litigators will see matters unravel – one way or the other – for Harvey Weinstein when his trial gets under way in less than two months' time.