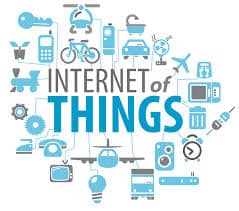 DLA Piper  – The Internet of Things will change business models in the financial services sector – and at the same time create new legal issues.
Much has been discussed about the impact of FinTech on traditional banks and the need for banks to react in order to survive. Many FinTech companies rely on Internet of Things technologies that use sensors to collect, analyze and communicate large volumes of data, including, in some cases, personal data.
The Internet of Things is pushing banks to change their business model
According to a BI Intelligence estimate, at present there are 7 billion IoT devices worldwide, with the number set to climb to 22.5 billion by 2021. While we may look askance at such estimates, there is no doubt that Internet of Things devices (connected technologies) will soon be everywhere around us, in any business, in any device, in any network and even on any individual.
One projected result: the so-called Bank of Things.
Banks will no longer be a "safe" in which customers' data is locked up and immobile. Banks of Things will collect customers' data from any of their personal devices to offer them different services. The same data is set to become a major resource for the banks' business, both to improve their operations and to operate as an asset that can be sold on.
There are several ways in which banks can exploit the data they collect.
Banks can collect data from any device/machine. This includes personal data from devices used by their customers (such as smartphones, but also wearable technologies). It also includes machine-to-machine data collected in real time from sensors in factories owned by their business customers. One example might be a business obtaining a loan whose payment terms are not "static" but vary depending on the maintenance status of the factory and whether it is running close to or at full capacity.
Such data can be used to:
not only provide services that are better tailored to customer needs, but also to grant them benefits linked to their behavior. For instance, customers may be given better pricing options linked to the maintenance status of their factory.
The matter will become even more relevant when the European Union's Payment Services Directive 2 comes into force. Under PSD2, banks will effectively evolve to become "platforms" into which third-party suppliers will be able to plug their services. The increase in the number of service providers will inevitably increase the volume of data that can be collected, but the actual ability to exploit such data will depend also on the contractual arrangements with such third parties.
encourage savings and deposits, given that banks are, for example, applying data analytics or embracing social media to, amongst other things, help arrest churn and promote customer loyalty.
Furthermore, the analysis of data would enable banks to adapt their business models to meet actual customer needs. For instance, based on data collected from ATMs, it is possible to understand which geographic areas need more ATMs than others and therefore change those ATMs' locations or change the number of branches that are open in a specific district and create a marketplace of data to be exploited by third parties. This is the most interesting (and currently least explored) opportunity.
If sensors are embedded in any device/machine/factory, banks would stand to obtain a massive amount of data that can be a very valuable resource for their business clients. Any business needs data to predict the effects of strategic decisions; data gleaned through IoT can become a, crystal ball, for its owner, providing analysis and reports on the impact of future business activities.
To find out more about this rapidly evolving area, see Part 2, "New legal issues created by the Internet of Things" which we are due to re-publish an update of in the next few days.